Global Village Dubai
4 hours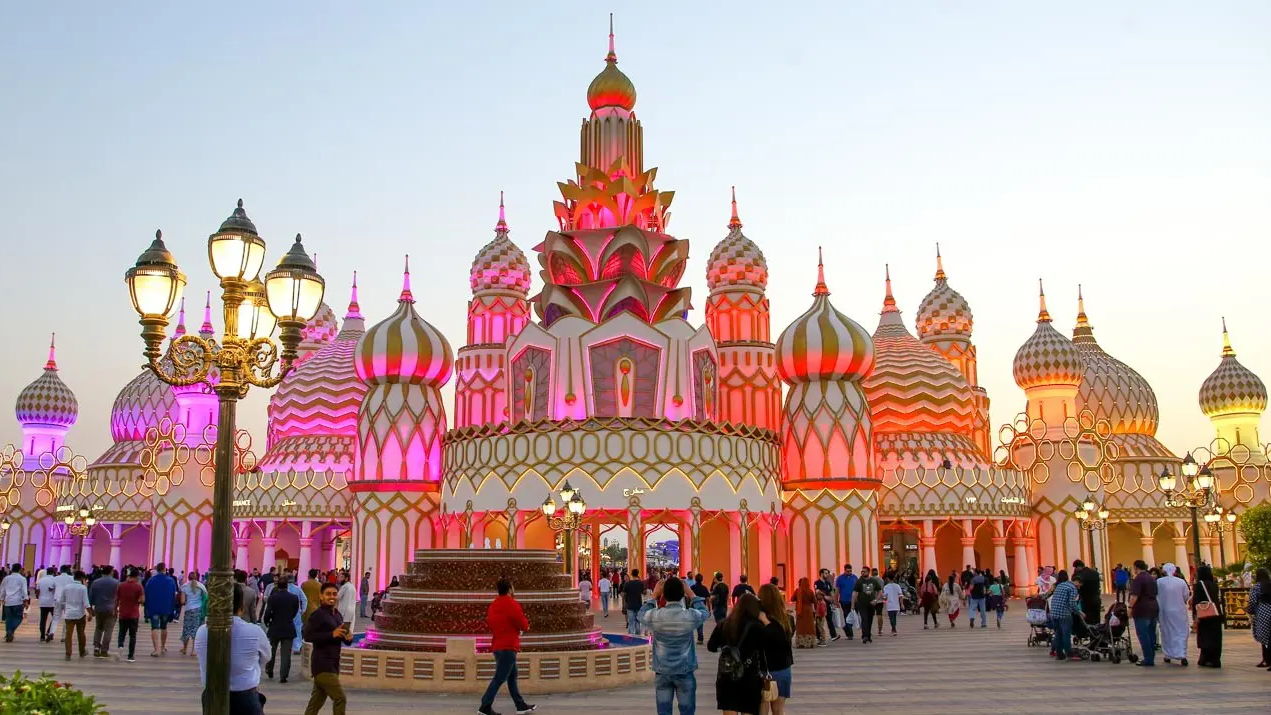 Shows & Events, nightly concerts and performances
wonder, music and comedy at the World Culture Stage
National Pavilions and world's famous landmarks as Eiffel Tower presenting France, Big Ben presenting the UK etc
smells, tastes, sounds and colourful decorations from different countries: delicious honey from Yemen, shop exquisite carpets from Iran and Afghanistan, argan oil from Morocco, engraved necklaces from Spain and dry fruits from Thailand. Each pavilion, from Egypt to Italy, Vietnam to Oman
World's cuisine dining
Carnaval
Ripley's Believe It or Not! The family-friendly attraction presents a host of eccentric displays from visual illusions and pop culture memorabilia to unusual artefacts and features of tales so unbelievable they must be true.
Peter Rabbit Adventure Zone. Don't miss out in joining Peter Rabbit and his adorable posse, Lily Bobtail and Squirrel Nutkin at the Kids Theatre as they set off on an adventure to steal a giant prize radish from Mr. Noweeds, the Global Village gardener.
Location
Gallery